Centennial Stamp Club
** DURING RENOS TO END OF FEB 2018 **
Burke Mountain Fire Hall - Meeting Room
3501 David Avenue, Coquitlam, B.C.
(Corner of David and Princeton Ave)
** MARCH 2018 DATES AND LATER WE ARE BACK! **
Poirier Community Centre
McGee Room
630 Poirier Street, Coquitlam, B.C.
CANADA V3J 6B1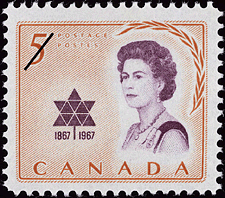 (Site last updated Feb 12, 2018)
---
Established in 1967 and located in the Vancouver suburbs British Columbia, Canada, we are an active stamp club. If you are in the neighborhood, just drop in. All ages welcome! We've had people as young as 8 and over 90 years of age drop by. Visitors are always welcome. (For more details about the club, e-mail me, Wolfgang, at paperdrive@gmail.com)

Club Member and Visitor benefits:
Trading ("swap and shop") every meeting. Bring your duplicates and extras to sell or trade to other collectors.
Stamp valuations. Do you have stamps or a collection and are wondering about their value? Just bring them to one of our meetings during the 7 PM to 7:45 PM time period and we will arrange an experienced collector to look at them and give opinions on value.
Knowledge exchange. Some of our members have been collecting for years and are always interested in sharing their insights into the hobby.
Recent SCOTT Stamp Catalog Volumes, Canada Unitrade and other useful stamp literature available for members to borrow during meetings and to sign out between meetings.
Stamp auctions for members. As a member, come and auction your stamps to other collectors.
Children welcome anytime. Bring your kids and introduce them to a hobby that has existed for over 150 years and still going strong!
Social interaction with fellow collectors ranging from novice to sophisticated collector.
Club schedule:
Meetings are at 7:00 PM on the second and fourth Wednesday of each month except July and August and the fourth Wednesday in December.
To see the latest Spring 2018 Schedule click here.
To see the previous Fall 2017 Schedule click here.
Map of meeting location to end of Feb 2018:
---
Map of meeting location in March 2018 and later:
---
View Larger Map
Other Stamp Club websites in British Columbia, Canada:
Canadian Stamp-related websites
Interesting stamp-related web sites:
Club Executive:
Konni Bernaschek - President
Paul Sephton - Vice President
Wolfgang Richter - Secretary/Treasurer (For questions about the club, e-mail me at paperdrive@gmail.com)